Ditch your debt problems with our experienced team
No matter what your problem is, there is always a  solution!
CB Debt Consultancy provides confidential assistance to clients with varied financial circumstances.
Affordable Solutions for Debt Issues
General/Wellbeing Counselling
Informal Arrangements Under Hardship
Some options that are available through CB Debt Consultancy:
Budgeting is a fantastic start to begin to improve your financial position. We can assist you in formulating and implementing your budget.
We can assist you to refinance your mortgage or unsecured personal loan.
We can apply for moratoriums with your creditors, this can provide a period of no payments giving you respite for a short
period of time.
Negotiating Payment Plans
We can speak to creditors on your behalf and organise reduced payment plans or lump sum settlements under hardship.
We can organise your application, this option can be available under medical grounds, unemployment or foreclosure notice from your bank for your property.
Part IX Debt Agreements
We can assist in organising this formal arrangement governed by AFSA that stops all collection activity on your unsecured debts and gives you an end date. Eligible within certain debt, asset and income thresholds. This option adversely affects your credit file for a period of 5 years or until completion.
We can assist in the preparation and lodgement of this legal process that releases you from most debts. You can apply to become bankrupt voluntarily if you have debts that you can't pay-often a last resort given the consequences.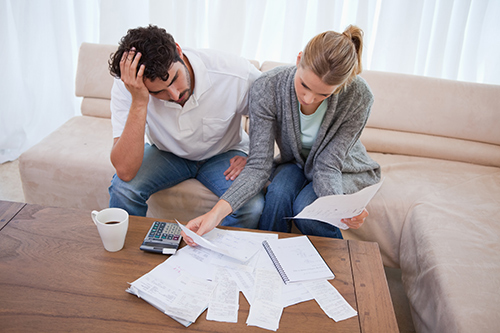 Do you…
Use your credit cards to buy food?
Use one credit card to pay for another?
Pay your bills late?
Have tax liabilities?
Pretend your bills aren't there?
Panic when the phone rings?
Have an impaired credit ratings?
Need a financial advocate?
Are you…
Considering refinancing?
Near or over your credit limit?
Unable to stick to a budget?
Borrowing from family or friends?
Behind in your house repayments?
Behind in your rent?
Afraid to open mail?
Is your …
Debt affecting your sleep?
Illness, loss of job or personal problems causing you financial hardship?
Vehicle about to be repossessed?
Business on the verge of insolvency?
OR…
Are debt collectors calling you?
Have you been served with documents you don't understand?